Fine Foods Mixing Machine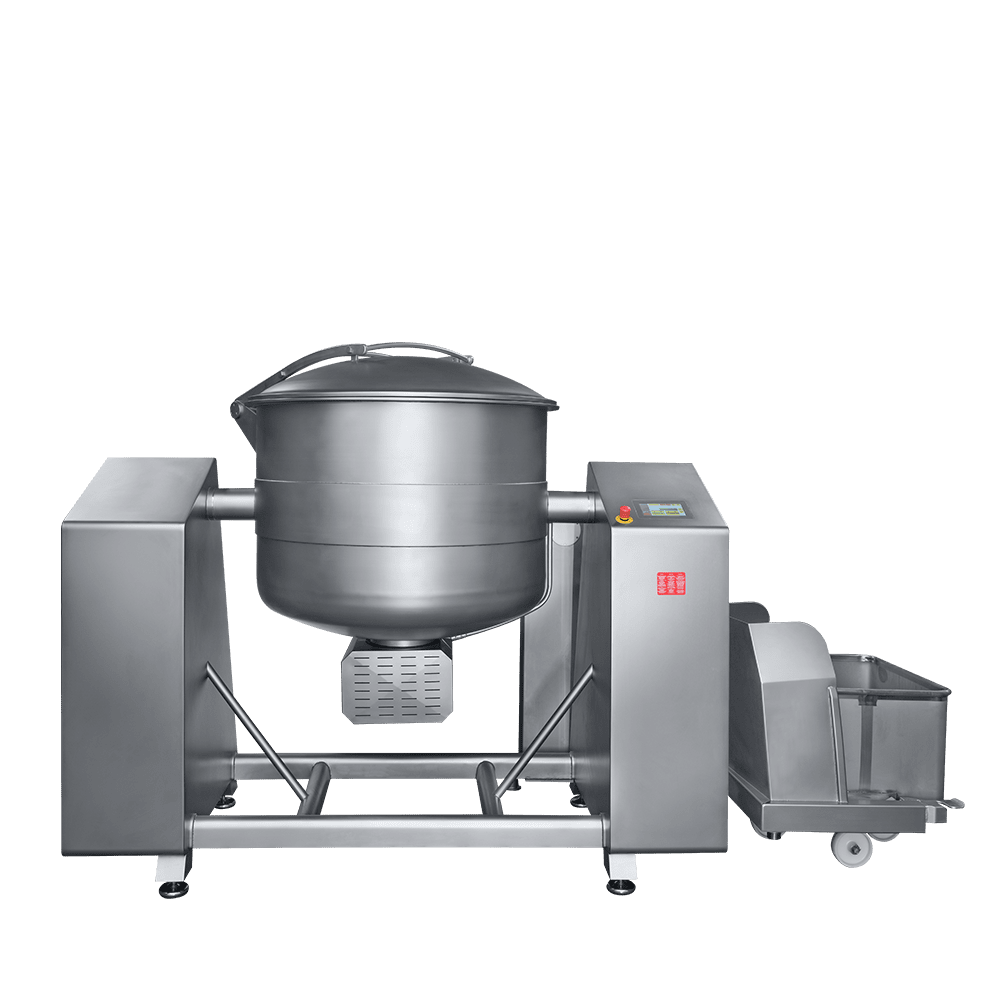 Fine Foods Mixing Machine FM 750–1800
VAKONA Fine Foods Mixing Machines are designed for use in the production of delicatessen and fine foods. They are suitable for mixing and blending of all kind of food, for example salads, meat, fish, poultry, as well as the production of convenience products.
The machines captivate with a high user-friendliness, which is achieved by their easy operation and simple cleaning. A huge individualization of the machines is reached by a wide range of equipment options, in order to achieve the highest possible degree of customer-specific product optimization.
Standard equipment:
Rotation speed of the arm variable adjustable
Mixing arm incl. removable scraper with press button system
Electrical tilting of the bowl
Electrical lid operation
Optional equipment:
Computer control unit
Touch screen control
Automatic bowl tilting and positioning system
Various filling system for additives
Various unloading systems
Tailor-made mixing arm systems, according to customer specifications
Polished processing bowl
Hydraulic loading system or mast type loading system for 200 litre loading trolleys
Gear motor with variable adjustable speed
Various designs
All components which come in contact with the product conform to FDA guidelines.
Capacity of the Fine Foods Mixing Machine FM
Type
Volume
Capacity
Due to the versatile optional equipment, the machine pictures shown may contain deviations. If you have questions, please contact us.
FM 60
60 L
5 – 40 kg
FM 100
100 L
10 – 75 kg
FM 125
125 L
10 – 90 kg
FM 150
150 L
15 – 110 kg
FM 220
220 L
25 – 160 kg
FM 250
250 L
25 – 180 kg
FM 300
300 L
25 – 210 kg
FM 350
350 L
25 – 245 kg
FM 400
400 L
25 – 280 kg
FM 500
500 L
50 – 350 kg
FM 750
750 L
50 – 525 kg
FM 850
850 L
50 – 600 kg
FM 1200
1200 L
100 – 950 kg
FM 1500
1500 L
150 – 1150 kg
FM 1800
1800 L
200 – 1350 kg
dimensions / weight
Attention: All given data are guide values, depending on the product. Due to the high versatility of optional equipment and modification of the VAKONA fine foods mixing machines, please contact us for further technical information, dimensions and weight
Dimensions and Technical Data – Technical alterations are subject to change – Exact mounting dimensions should be obtained